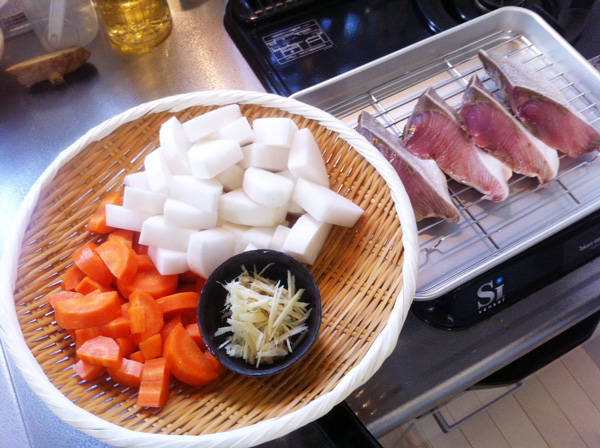 -INGREDIENTS-
Daikon (Japanese radish)
Yellowtails
Carrots
Ginger
Seasoning A :
soy sauce- 3tbsp
sugar- 2tbsp
mirin-2tbsp
Sake and Water 100ml each

Sprinkle salt and sake on both sides of yellowtails.
Cut daikon (Japanese radish) and carrot in the shape of half-moon or ginkgo biloba.
To cut off the corners like in the photo, it'll taste better.
Then cut ginger into long thin strips.
Combine seasoning A
Boil it in rice-water (milky water resulting from washing uncooked rice) preparatorily for about 15min Colorado 720 find phone ,
then put them into clean water.

Wrap the yellowtails with a paper towel and drain well and cut them into three equal parts.
First, put seasoning A in the pot, after it boils add yellowtails.
Cook them lightly and put daikon(Japanese radish) and carrot, ginger.
After daikon is browned, add water and sake.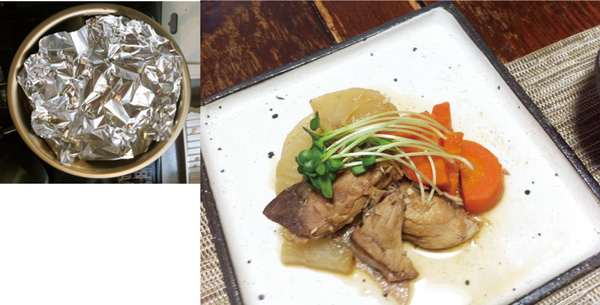 Drop aluminium foil cut in the pan directly on the food to cook evenly. turn off the heat and
leave them until cool for the taste soak into.
This japanese recipe is a typical home cooking.  Please try it!!!
The dish is shown on the beautiful japanese plate from Bungoro. It can be used on both side. Have a look in our shop